Introducing the Centres for Health Alberta Team
Dr. Todd Newfield – Chiropractor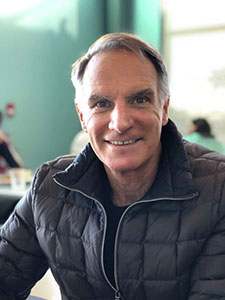 I have been a chiropractor for over 37 years and it is still exciting to see patients and their families achieve and maintain their health goals through chiropractic.
I grew up in Winnipeg, completed my undergraduate degree at the University of Manitoba and graduated with my Doctor of Chiropractic degree from Toronto in 1981.
My lovely wife Sheryl and I were married in May 1977. We have 6 grown kids (11 including our incredible kids-in-law) and presently 7 grands. Family has always been our greatest priority and we love spending time with them all. We very much love being grandparents and love cheering them on with their various activities.
As well as being actively engaged in the Chiropractic profession, other interests include squash, cycling, saxophone, and our Crossroads church family. I've often been told my doppelganger in Bill Nye.
Welcome to our Clinic!
---
Dr. Kit Newfield – Chiropractor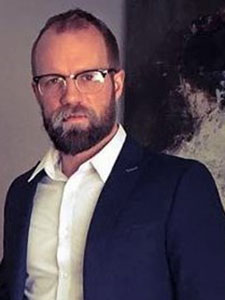 I was born and raised here in Red Deer. Growing up in and around chiropractic I've witnessed firsthand the benefits of regular adjustments all throughout my life.
My undergraduate studies were completed here in Red Deer and in Atlanta, Georgia. I remained in Atlanta for my chiropractic studies at Life University.
My wife Megan and I have 3 children; Barrett, Brooks and Kendall. Our life is full of hockey rinks and dance studios.
As a doctor of chiropractic, I am committed to optimal health, wellness, and improved vitality through chiropractic care.
Welcome to our Clinic!
---
Brad Larson – Registered Muscle Therapist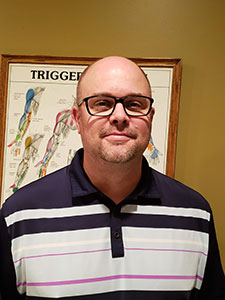 Welcome to the Red Deer Chiropractic Clinic; thank you for choosing this clinic for its multidisciplinary approach to natural health.
I graduated from the University of Alberta in 1995 with a Bachelor of Physical Education degree. I then finished my massage training in 1997 at the Alberta Institute of Massage with honors. I have continued to work with this group of chiropractors (Sylvan Lake, and Red Deer) ever since! I feel the combined efforts of correcting structure and soft tissue very beneficial in recovery.
In my spare time I am very active in the Massage Therapists Association of Alberta as a member of the Board of Directors and as a past Vice President. My wife Margaret and I also enjoy camping, hiking, slo-pitch, and volleyball!
---
Aurelia Vizitiu – Pediatric Massage Therapist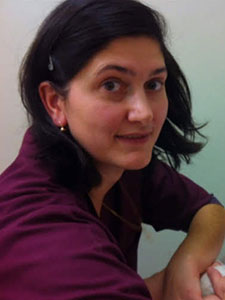 Aurelia specializes in curative massage therapy for kids. Her vast patient care practice began in 2001 in her home country where she was certified in Pediatrics and Adult Massage.
Aurelia has a Massage Therapy diploma from Wellsprings College of Massage Therapy and a Masters degree in Pediatric Anesthesiology. She has been registered with the College of Massage Therapy of Ontario since January 2010.
Her goal is to sustain health in both the body and the spirit ultimately promoting a balance between them.
She enjoys her work and that makes all the difference! Her areas of specialization are tip-toeing, scoliosis, reduced control of limbs and body, reduced tone in baby muscles, uneasiness resulting from flatulence, colic, development and stimulation of nerves, and many more.
For more information, please visit her website www.goldenhand.ca
---